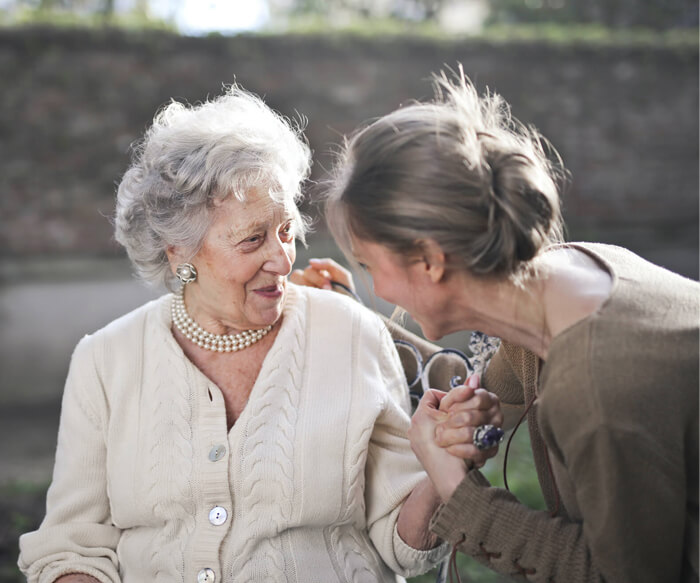 Transitioning to a new home can be overwhelming, but with our senior transition assistance, you can rest assured knowing that every detail is taken care of. From decluttering, organizing, packing and moving logistics to unpacking and settling into your new residence, we'll be there every step of the way.
Before the move, our experts make a plan. Organizing and decluttering may seem like a daunting task, but our experienced team will get the job done. We understand that every item holds sentimental value, and we will treat your possessions with the utmost respect.
When it comes to estate sales, we will coordinate everything, ensuring that your belongings are handled with care and that the sale proceeds are maximized.
If you're in need of experienced senior-focused realtors and comprehensive move management services, reach out to us today. Let us handle the details while you focus on starting this new chapter in life with confidence and peace of mind.
Seniors often choose to downsize for a variety of practical, emotional, and financial reasons as they transition into a new phase of their lives. Here are ten common reasons:
Reduced Maintenance: Smaller homes or apartments require less maintenance and upkeep, which becomes more appealing as physical abilities and energy levels decline with age.
Financial Freedom: Downsizing can free up home equity, allowing seniors to have more financial flexibility, fund retirement plans, or cover healthcare costs.
Lower Expenses: Smaller homes generally come with lower property taxes, utility bills, and maintenance costs, making it easier to manage living expenses on a fixed income.
Health and Mobility: A smaller living space can be more manageable for seniors with mobility issues, reducing the need to navigate stairs or navigate through larger areas.
Simplified Lifestyle: Downsizing encourages a simpler and more streamlined lifestyle, allowing seniors to focus on activities and interests that bring them joy.
Emotional Comfort: Seniors may feel emotionally overwhelmed by the upkeep of a large family home after children have moved out, leading them to seek a cozier, more manageable living space.
Closer Community: Moving to a smaller home or retirement community can foster a stronger sense of community and social interaction, reducing feelings of isolation.
Easier Accessibility: Downsizing to a more accessible home with features like grab bars, wider doorways, and other accommodations can enhance safety and independence.
Travel and Adventure: With fewer responsibilities tied to a larger home, seniors may have the freedom to travel more frequently or even live part-time in different locations.
Estate Planning: Downsizing can simplify estate planning and administration for seniors, ensuring a smoother transition of assets to their heirs.
It's important to note that the decision to downsize is highly individual and depends on personal circumstances and preferences. Some seniors may find these reasons compelling, while others may choose to stay in their current homes for various reasons.